Communities
Reach Beyond the Screen. Connect through place.
Grow and activate your community by creating location bound digital audio experiences.
Give your community what it wants - experiences!
The next level of community interactions – turn your content into immersive multimedia experiences for your community. 
Locate, Schedule,
+ Share
Each note is anchored by a place and reveals a surprise experience that can be discovered from anywhere. You can make experiences permanent, or let them expire for some serious FOMO.
Offer communities a chance to experience, not consume, your content. Those experiences turn into conversations on the ChalkNotes mobile app. When we walk in the footsteps of others, we no longer follow – we connect.
Create experiences. Not content.
With ChalkNotes, create experiences that reach beyond the screen and happen in the real world, no matter the size of your community.
Place digital notes containing audio, text, and photos at real-world locations. Multiple experiences can be created at a single location, or you can connect several notes for longer experiences. 
Control how people discover your communities by making them public, exclusive or hidden, and decide who can contribute experiences.
We are one app for many communities.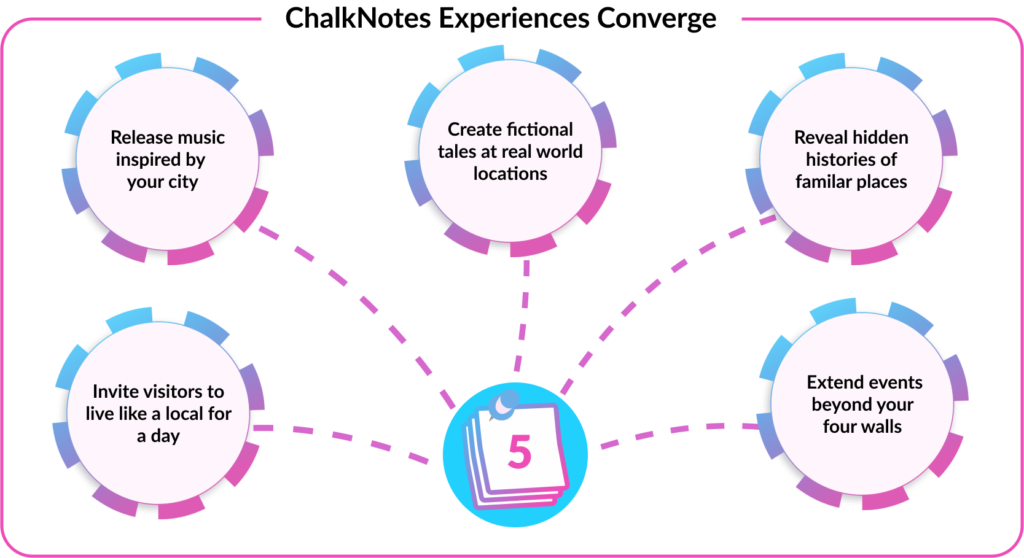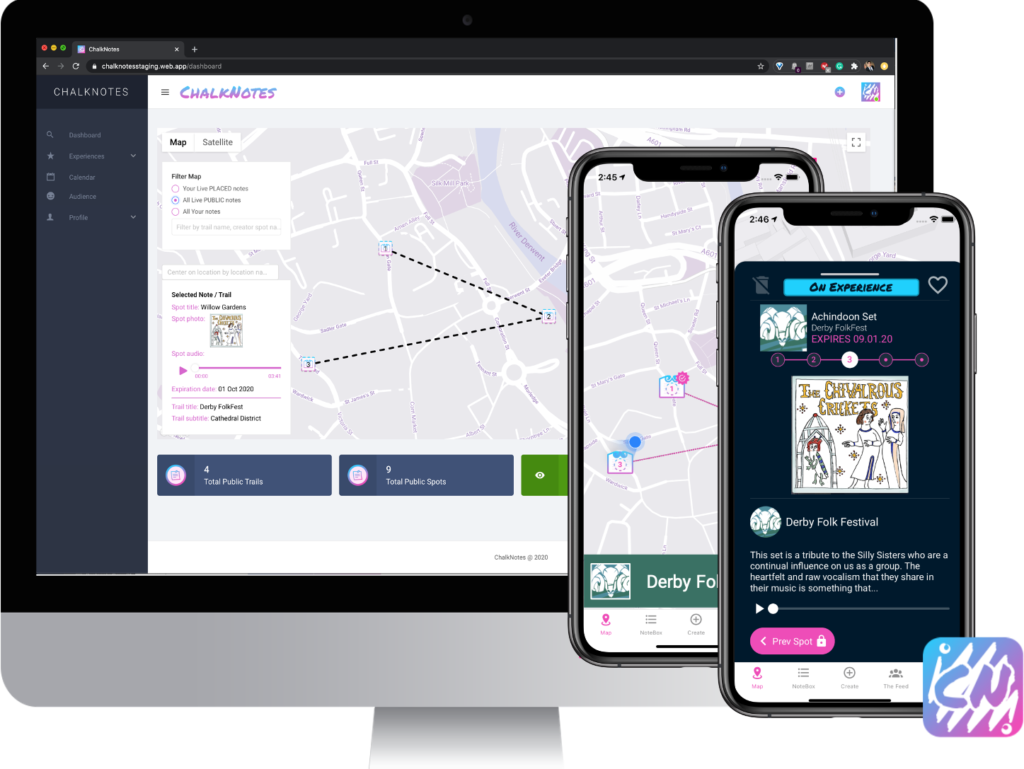 The ChalkNotes web app provides seamless tools to create, manage, schedule, and share experiences with your community in the mobile app. Robust analytics lets you see what's working in real time.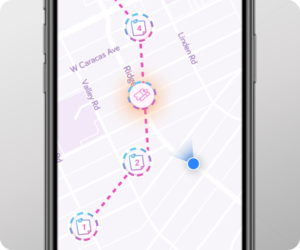 A ChalkNote is a digital experience, but if you have real world events showcase them as part of your digital experiences, or extend events into digital experiences for longer term engagement.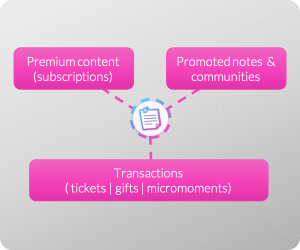 Get started with ChalkNotes now and be a part of our beta group, with free access to monetizable features, including subscription and ticketing.
Be a pioneer in location based experiences.
About communities and members:
About digital location bound experiences:
About revenue, brand, and business:
About ChalkNotes in General: